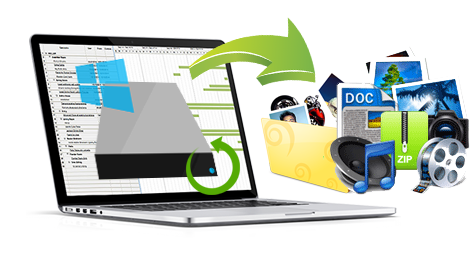 Software Based Data Recovery
Recovery experts do not always need to have physical access to the damaged hardware. When the lost data can be recovered by software techniques, they can often perform the recovery using remote access software over the Internet, LAN or other connection to the physical location of the damaged media.
Hardware Based Data Recovery
No Data No Charge .
We recover your lost data from internal or external hard drive, USB flash drive, optical media (CD, DVD, Blu-ray disc), memory card, memory stick, digital camera, SD card, iPod etc. Our disk recovery range comes differently for a variety of operating systems, such as Windows, Mac, Linux, Novell or UNIX supported media. We recover your precious data, irrespective of the data , size or file type.
Physical damage or malfunctioning of a Hard Drive primarily occurs due to the following reasons:
Hard drive head crash
Hard drive PCB (Printed Circuit Board) failure
Accidental drop down
Electrostatic shocks
Liquid Damage (Spilling of water or beverage)
Natural disasters like floods, fire, earthquake etc.
Recovers lost data from any storage media .
Recover data from more than 2 TB hard drive .
Recover data from Physically dead hard drives .
Disaster Recovery / Data Replication
   With the increased dependence on information technology and the reliance on business-critical information and applications, the importance of protecting critical data and decreasing down time have become a business priority.   Damage to business facilities or loss of data caused by natural disasters or even a failed hard drive can lead to prolonged network downtime. InfoSecInfra can design a robust disaster recovery plan to protect your valuable data and ensure the continuity of your business in the event of a disaster. However, implementing a Disaster Recovery solution doesn't have to be expensive. New technologies such as virtualization and automated off-site backup can make disaster recovery affordable for even a small business.
   Many small-to-medium-sized businesses have applications critical to their operations. Losing access to these applications and data, even for a few hours, can have a huge impact on customer service and profitability. Acquiring backup hardware and software to be ready in the event of a disaster can come at a very high price.
InfoSecInfra can host your backup hardware and software for a fixed monthly cost. Our experts can design a Disaster Recovery environment to meet any business need.